Managing Integrity Risk with Corethix
Corethix is an integrated Governance, Risk & Compliance (GRC) solution that includes all the functions required to manage integrity risk

Bring your Policy Management Framework and GRC program to life.
Evaluate using the Integrity Risk Index
Monitor performance via the Dashboard.

Proactively identify and report risks in real-time.
Track and manage Conflicts of Interest and Gift & Entertainment.
Report incidents as they occur.

Move from 'static' to 'dynamic' risk management.
Policy management & attestation
Upload work-related Certificates
Measure employee compliance.

Establish a culture of integrity by bringing your integrity risk and compliance program to life.
Corethix is your employees central access point to understand their obligations.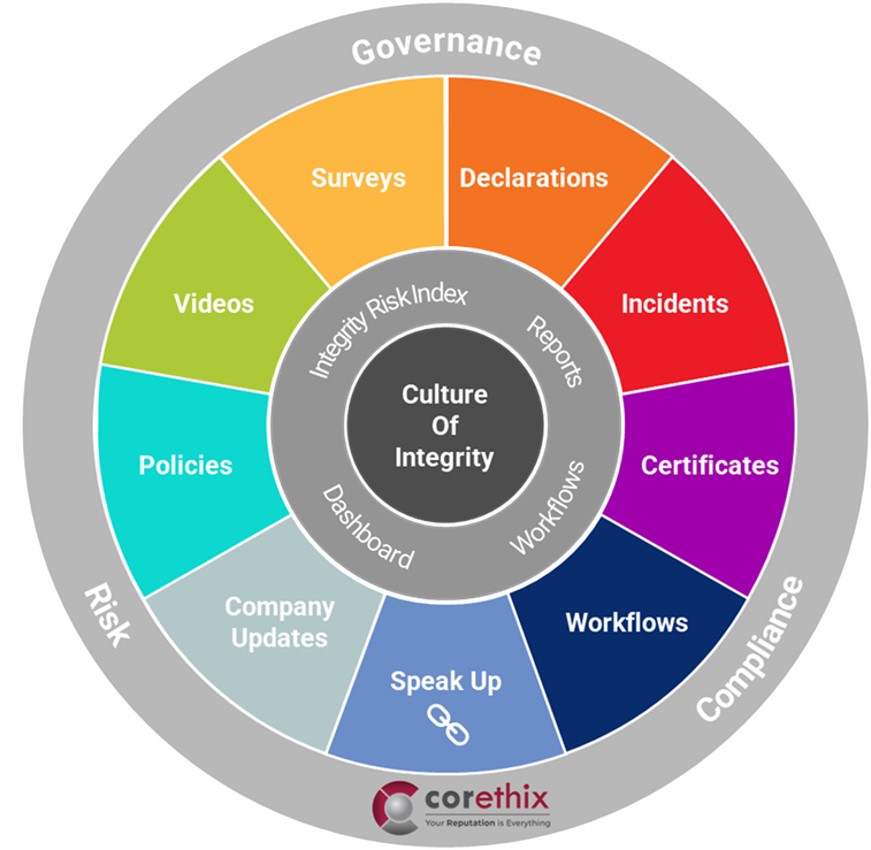 Data-driven Insights
The included dashboard provides program administrators with a real-time display of key data to allow proactive management, up to-date reporting and a library of historical data.‍
All user interactions are recorded in the database providing a fully detailed audit trail for analysis and incident investigation.
‍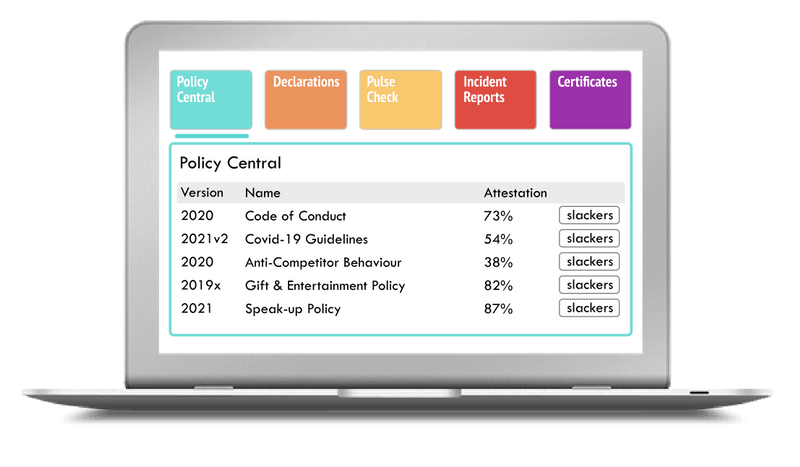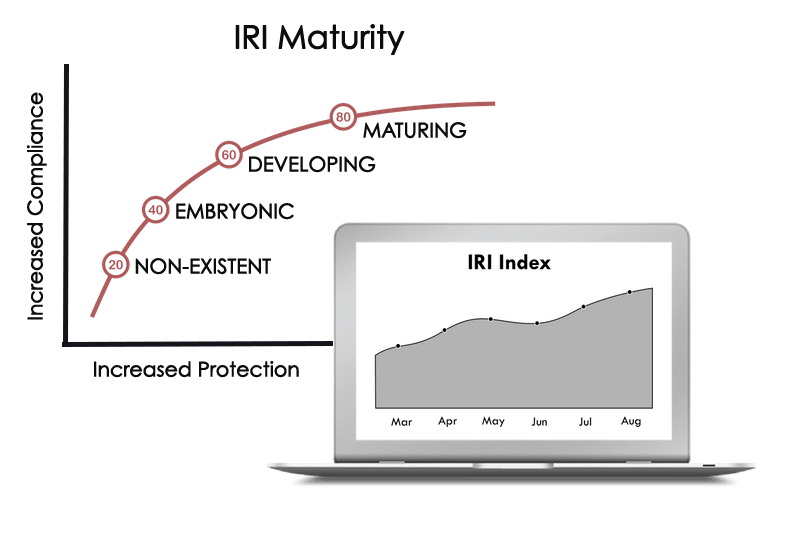 Integrity Risk Index
The Integrity Risk Index (IRI) is an algorithm that calculates a single measure of the real-time effectiveness of your integrity risk program. The index range is from 0 to 100, and the higher the score, the greater your protection against integrity risk.
Our innovative IRI is designed to help boards, directors and executives to get a real-time 'pulse' of the organisation's culture of integrity.
‍

Pricing & Plans
No surprises, all modules and features available in any plan. No Credit card for trial.
SMALL
$4 AUD
per user per month
< 250
Users
MEDIUM
$3 .20 AUD
per user per month
250-499
Users
LARGE
$2 .40 AUD
per user per month
500+
Users
Frequently Asked Questions
How can Corethix help my organisation?
Corethix can help your organisation createa culture of integrity with our easy to use, cloud-based platform.
Can I get a free trial?
Yes, free for 30 days with unlimited users and including all features. Click the Sign-Up button and get started without the need to add credit card details.
Are all modules included in the subscription price?
Yes, all modules are included in every Corethix subscription
Is the real-time dashboard and analytics included in all Corethix subscriptions?
Yes, the reporting dashboard and analytics are included in all subscriptions. This is an essential feature to enable your organisation to measure the engagement of your people and the effectiveness of your integrity program.
Can I add additional users to my subscription
Yes, just add additional users when needed and Corethix will automatically adjust your subscription price